Astride Or Aside: A Romance Writer's Investigation...
Welcome back to Researching For Romance, a weekly series revealing my fabulous finds for use in writing. Please feel free to share any great sites that offer greater information on whatever topic is featured. :}
Wife Of Bath
The narrow cut of Victorian era gowns prevented riding astride, as did social dictates of the day. But farther back in history, it seems riding astride - alone, and certainly in front of a man in the saddle or pillion - was fairly common. Wife of Bath is one example of a woman depicted riding astride.
We can thank, or curse, Anne Of Bohemia for introducing the side-saddle to England around the year 1392. Over the following centuries, ladies riding astride became less and less common and finally scandalous. The side-saddle evolved over time under the hands of women such as Catherine DeMidici, who improved matters around 1580 by daring to hook her leg over the pommel, setting her in a more front facing position and giving her better control over her horse. Improvements by the mid 1600's were such that Queen Christine of Sweden was thought to have ridden astride, so erect and straight was her posture. But she was, in fact, riding side-saddle.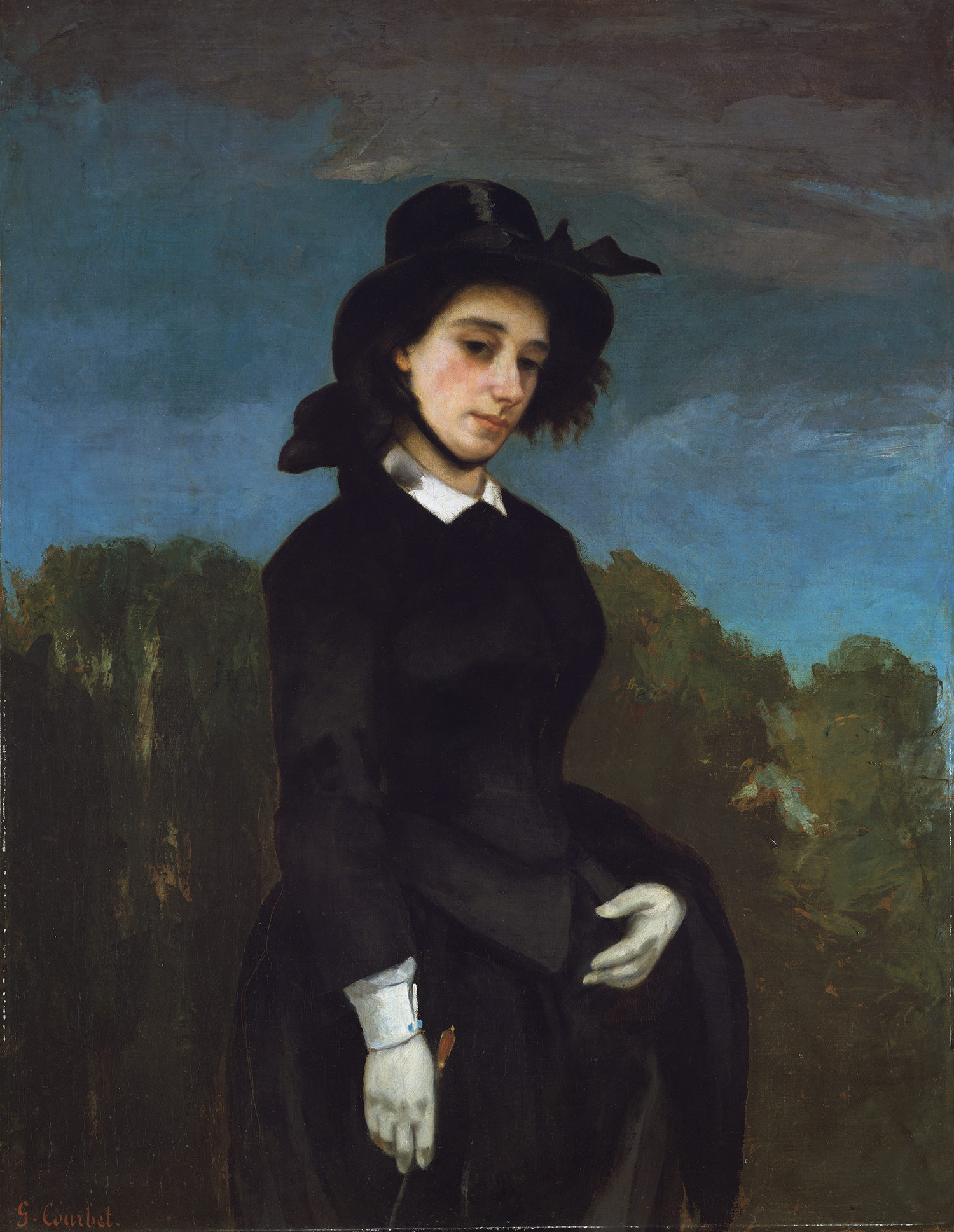 By the eighteen hundreds, no woman who gave a whit about her reputation would ride astride, even though split riding habits were in circulation!
Woman in a Riding Habit (L'Amazone)
, 1856
is one such example my research returned to again and again (Victorian Amazon being the title for ladies wearing such a get-up and riding astride), but I would note that the split skirt is not clearly depicted and, therefore, not reportable as such.
Richard Almond, writing for History Today has trawled medieval and Renaissance sources for insights about ladies' riding habits in the Middle Ages and what they reveal about a woman's place in that society.
'I suspect that most of us rather vaguely assume that medieval and Renaissance courtly ladies rode side-saddle and the rest of female society walked. But research reveals that there were four different riding styles and whether and when women rode astride, pillion, on-the-side or true side-saddle has never been fully investigated by historians. Did how women rode indicate class or role, or did it depend upon what activity they were doing? Relevant supportive textual evidence on the subject is scant and what exists can be vague or ambiguous, while images of the period can be difficult to 'read'. Fortunately there is a good deal of varied iconographical evidence to interpret. Yet there is also the added difficulty of differentiating between imaginative pictures depicting myth and romance and those illustrating everyday life...'
This was an informative read, broadening my understanding on the subject. In the end, romance writers have a small bit of leeway when opting to have their heroine ride aside or astride as long as not writing a Regency (say... 1810 onward) or during the overlapping Victorian Era (1837 - 1900), unless you want to write about an absolute hoyden!
In my own historical novella, my heroine rides astride in front of the hero and later on her own. In the remote setting of Northumberland, England, 1640, I imagine 'country-grown' girls from the lowest ranks of nobility enjoyed freedoms not enjoyed by those of a higher station or living amongst courtly officials. Aside-or-Astride was not a favorite research topic for a few reasons. First of all, the information to be gathered was almost exclusively about higher ranking nobility. Secondly, there are some conflicting articles and information amongst history sites. And third, I simply hold no great passion over/on/about the issue. But I did learn a great deal and have filed it all away for future use.
~ Nadja