Rule Of Three Blog Fest -Click Here To Visit The List Of Participants And Begin Reading...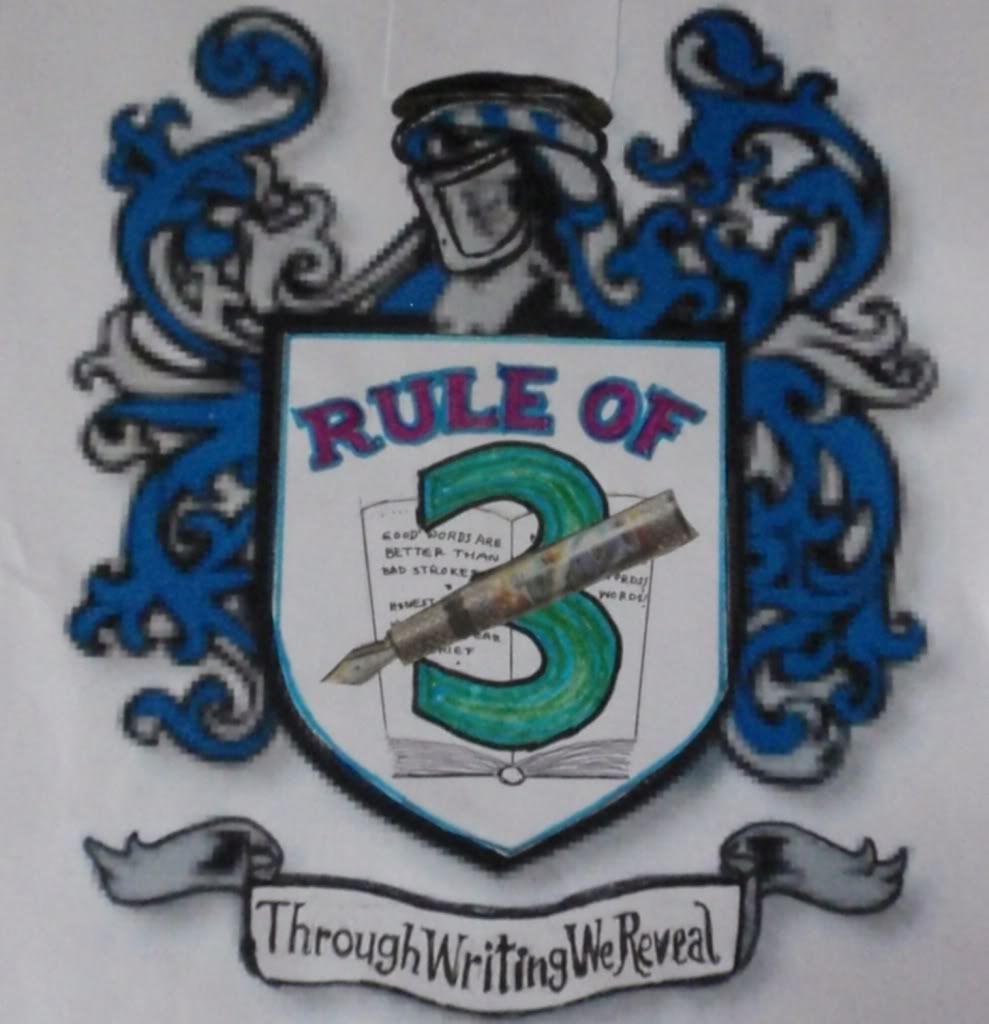 Can you believe it's time for our first character perspectives to be posted? This first week, I introduce Atiya. I used the prompt 'Someone might fall in love', as well as, 'Impending misfortune'. Hope you enjoy!
Scene 1 ~ Atiya, The Gift
"
Our brother, Baqir, thinks only of increasing his wealth," Atiya answered, passing the water skin to Asim.
"
Atiya, what can we do? Baqir is the eldest; his word is law. Besides, Abd-Al-Aziz will make a fine husband. You will want for nothing, and your days of tending goats will be over forever," her twin brother replied, shrugging his shoulders as he poked his staff under a rock, checking for snake or scorpion.
A welcome surprise after seven sons, Atiya's name meant gift. A smile skittered across her mouth as she contemplated the irony, for Baqir now offered her to Abd-Al-Aziz as if she were...
"
Let's cut over the old mines; we can arrive home a day early if we cross at Heriot's Pass instead of skirting the edges of the Gauche Foothills," Asim tempted, interrupting her thoughts.
Atiya stopped in shock, the dry, still heat of the rocky, Schiavona Desert pressing on her from all sides.
"
Baqir warned us to stay away from the mines!"
Ignoring her protests, Asim began his ascent toward the abandoned quarry. Glancing over his shoulder, dark eyes alive with mischief, Asim's rich laughter echoed off the surrounding outcrops.
"
You're as sure footed as a mountain goat, Atiya. Come on! It'll mean an extra day at home before we return to the flocks.
"
"
It'll be your skin if Baqir finds out," she grinned, following behind.
"
I'm afraid! This isn't right."
"
Asim!" she screamed, her entreaty finding no ear.
Her brother's body tumbled, battered by huge stones in the sliding rock. Silence settled, Asim's body now far below. Heedless of the bruising as she scrambled down the shifting precipice, Atiya gained her brother, his eyes unseeing, lifeless. Her sobs, keening and mournful, poured into the empty sky, her tears absorbed into the arid earth without a trace. Huddled beside Asim, delusional with dehydration, Atiya mustered the last of her waning strength and attempted to free the buried water skin, failing again.
I will lie down and die beside my brother.
The morbid thought no longer frightened her. Throat burning with thirst, face swelling under the searing glare of sun, Atiya succumbed to the pounding in her head and closed her eyes.
Vague awareness of gentle swaying and a shadowy form swirled on the edges of her consciousness.
"
Drink," a voice commanded.
Coolness kissed her tongue as water trickled down her parched throat. Protected under a warm blanket through the cold night, Atiya roused again and again as the voice urged her to drink.
The first rays of morning sunshine illuminated the tall, white-robed figure as she slowly wakened.
The voice's deep timbre drew her eyes to full lips on the tanned face and startling golden eyes as she nodded.
Had an angel carried her to the third heaven?
Strong arms aided, robe sleeves falling back to reveal tattooed writing upon bronzed forearms.
"
What is that?" she rasped hoarsely.
"
A promise. It claims a treasured gift awaits me in the Schiavona," he revealed. "But enough of me. What is your name, daughter of the desert?"
Atiya shivered at the coincidence.
"
I am called Atiya," her voice trembled.
The stranger's amber eyes grew luminescent, his response a recitation of foreign verse.
"For ages have I sought you, Habiba, beloved," he murmured.
Atiya stared, captivated in the glow of his golden gaze.
* * *
Atiya ~ The Gift © Nadja Notariani 2011